"Put into the hands of the Lord all your works, and your projects will be fulfilled"
Welcome to the Ivan Guaderrama website, a gateway to a wonderful world of creativity and unique experiences. In recent years, God has directed Ivan's steps toward the renewal of his artistic and spiritual expression with the introduction of Interactive Art. By creating software and hardware applied to his works of art, his paintings not only produce sounds when touched, but also come alive with the use of an application developed by himself available for ios and android technology. Versatility remains one of the most notorious gifts of Ivan Guaderrama, so that the paintings of hearts, the paintings of angels and the sculptures of angels form a permanent composition of his work full of spirit destined to give the world the evangelical message of Love, faith and hope.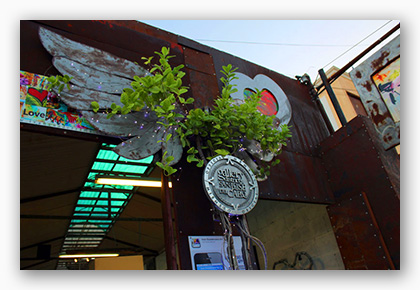 Art District
OUR BLOG
Interviews & Publications
Receive e-mail updates on our exhibitions, events, and more:
Testimonials of our Clients
Hear from Our Clients First Hand On Their Experience in the Ivan Guaderrama Art Gallery.
WHAT'S ON
Current Exhibitions

Our Well Known Clients